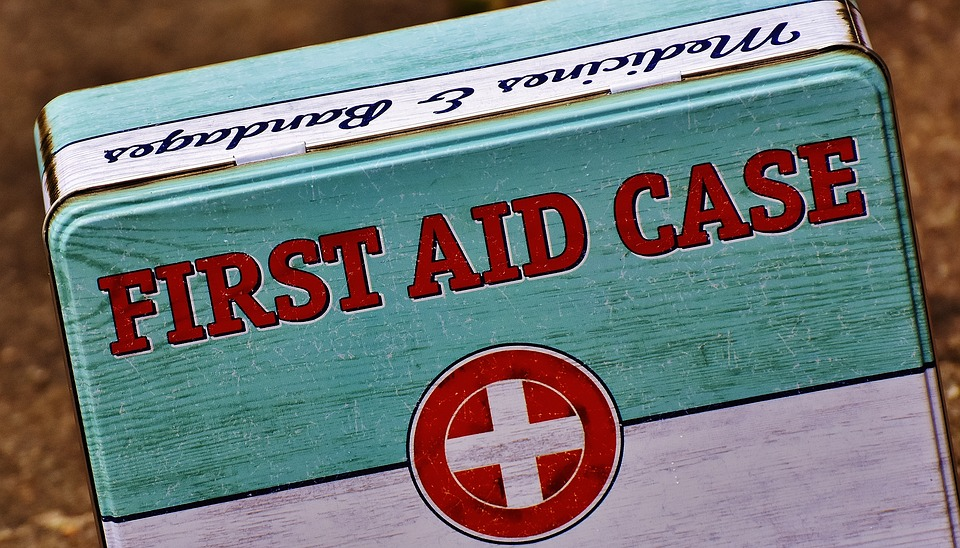 From setting up and testing residential generators, to lining up to buy water, preparing for hurricane season in South Florida is an extensive process. Starting the preparation process early will make it easier and less stressful in the event that a storm does draw near during this 2018 hurricane season. However, there is a lot to think about and it is easy to forget an important step. Here is everything you need to remember to prepare your home and family for the 2018 hurricane season.
Reviewing Your Emergency Plan
The first step in preparing for hurricane season is reviewing or creating your emergency plan. Call a house meeting to discuss what needs to be done and who is in charge of what. Have a discussion about shelter options in the event you have to evacuate your home. Review your insurance policy and take note of any measures that would help in the event that you have to file a claim. For instance, take an inventory of your valuable possessions and take photos of your home before a storm starts. Plan where your vehicles will be stored and plan how you will protect your home in the event of a major storm. Other important factors to consider in your plan are elderly family members, those with special needs, and pets. Determine how much food and water you will need based on how many people will be in the home during and following the storm. Communicate your plan to your friends and family so they know what to expect in the event of a catastrophic storm.
Home Generator Prep & Testing
If you do not have a home generator, you should start the process of getting one installed now. Standby generators are the best products to power your entire South Florida home in the event of a power outage. Getting the permits and scheduling an installation can take several months, so getting the process going as quickly as possible is critical to having your home prepared in time for the first storm.
For homeowners that already have generators installed and hooked up, it is imperative that you run a test to check the functionality of your generator prior to hurricane season. Additionally, if it has been a year or more since your generator was last serviced, the time is now. Just like a car, generators need regular oil changes and new filters. Having your generator serviced is the number one preventative measure you can take to make sure it works when you need it.
Another important aspect of preparing your generator is stocking up on gasoline and extra oil. If your generator runs on natural gas, you can skip over getting gas. If your generator is not a natural gas powered generator and runs on propane, you will need to contact your gas company to fill the tank. Some gas companies are Dolphin Gas, Amerigas, Suburban Propane, and Boye's Gas Service. Also, in the event that you need to run your generator for multiple days, you may have to complete an oil change during the outage. That is why it is a good idea to keep some spare oil around.
Hurricane Supplies
Preparing your generator is just one step when it comes to getting ready for hurricane season. Another major undertaking, that can be done somewhat ahead of time, is buying supplies. Not all of the supplies you will need won't be available at one store. You may have to go to a grocery store, hardware store, and another specialty store. Making all of these trips will only add to your stress if you have to do it all within a few days of a storm approaching. Plus, the rush before a storm creates long lines and empty shelves. How many people went to multiple stores before Hurricane Irma, just looking for water? Shopping early assures you will have easy access to everything you need. Any leftover supplies at the end of hurricane season can be donated to a local shelter. They can always use extra food and other items. Here is a list of supplies you can buy ahead of time to prepare for hurricane season:
Water

Non-Perishable foods

Flashlights

LED Portable Lanterns

Batteries

Battery powered device chargers

Ziplock Bags to store important documents

First Aid Kit

Toilet Paper

Emergency Radio

Medications

Card Games/Board Games
Don't Forget About Your Pets. If you have a cat, dog, bird, or any other pet, stock up on extra food for them as well. If they require medication, make sure you have enough for a month out. You will also want to have a crate available in case you have to evacuate your home. If you do have to evacuate, bring toys, cleaning supplies, vaccine certificates, and a photo of your pet to prove that it is yours. If at all possible, never leave your pet behind during an evacuation.
Securing Home Protection
Whether you stay in your home during a storm or you evacuate, making sure you have a place to live following the storm is imperative. Strong winds, heavy rains, and flying objects put the integrity of your home at risk. Luckily, over the past few years engineers and builders have developed a variety of ways to protect your home from even the strongest of storms. Here is a list of some products that can be used to prepare your home for hurricane season:
Impact Windows and Doors

Storm Panels

Storm Shutters

Hurricane Straps/Clips

Sandbags
Once your emergency plan is set, your South Florida home generator is serviced, your supplies are ready, and your home is protected, you are ready for hurricane season. That is everything that you need to prepare your home and family for the 2018 hurricane season. Keep an eye on the national hurricane center once the season starts. Until then, contact EmPower Generators to get started on installing a residential generator or servicing your existing generator. You can reach one of our professionals at (954) 922-3800.
https://empowergenerators.com/wp-content/uploads/2018/05/hurricane-season-prep.png
548
960
MyWorks
/wp-content/uploads/2019/01/empower-generators-logo.png
MyWorks
2018-05-07 22:26:54
2019-03-01 10:40:17
Preparing for Hurricane Season 2019 Everything You Need For Your Home & Family